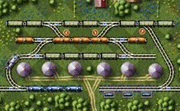 Railroad Shunting Puzzle 2





Guide the trains to the right stations in as few moves as possible. Everything is done with the mouse in this fun puzzle game!
Add this game to your website or blog
x - close
Note: this needs to be inserted as HTML code. If you are not sure how to do this, please contact us and we will assist you!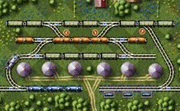 Railroad Shunting Puzzle 2 Walkthrough