Annual $1,500 Student Scholarship
Announcing the winner of the 2019 edition
The winner of the 2019 edition of the Annual $1,500 Student Scholarship is Jack Schmid from California, USA. There was a lot of competition; we received 25 applications from over partner institutions all over the world! Jack won the scholarship for his good grades and fun simulation game.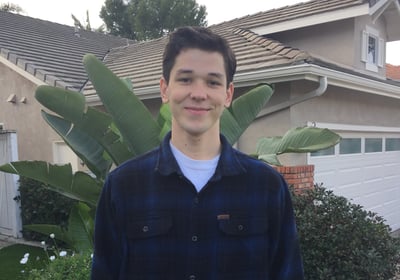 Congrats Jack!
Our Mission
Our mission at CrazyGames.com is to let people enjoy innovative in-browser gaming experiences. That is only possible thanks to the countless game developers, digital designers, and software engineers whose creativity and passion allows us to provide thousands of free games. Out of gratefulness to community, and to help foster the next generation of digital media developers, we decided to give a hand to students who are working to build the future of this field and thus established an annual Student Scholarship with which we give away $1,500 every year to one student.
"Education is the passport to the future, for tomorrow belongs to those who prepare for it today." - Malcolm X
$1,500 Worldwide Student Scholarship
Both current students and rising freshmen are eligible for this scholarship. The $1,500 scholarship will be awarded to one student and the money will be transferred to their University to go towards the tuition fee. The student will be chosen based on their creativity in and commitment to digital media and game development. The choice will be made by a scholarship committee of 2 game publishing experts, and 2 game developers. To apply, applicants need to submit one piece of work. There are no limits on the form of this work. Examples of work would be a game prototype, an essay related to games, an overview of game development technologies, and so forth. The work will remain the student's property. CrazyGames will only consider the work for this scholarship, and will not use it for any other purposes. The student wholly reserves the right to submit this work to other bodies and publish it elsewhere. If you have any questions about the scholarship, please send an email to [email protected]. We will do our best to reply within 48 hours during working days.
Application Deadline: December 31st, 2020
Application Results Announcement: February 1st, 2021
Scholarship Amount: 1,500 USD
Requirements: 1 piece of work
More info about CrazyGames
CrazyGames.com started out as a website focused on driving games, but quickly expanded its content. It focuses on innovation in browser games. This includes both new gaming technologies such as HTML5 and WebGL, and new gaming genres such as .io games and clicker games. We avidly follow new technological developments, such as the rise of WebVR and WebAssembly. We are passionate about bringing gamers the best possible experience without the need for downloads, installations, or purchase costs. Our all time most played games are Madalin Stunt Cars 2, Bullet Force, and Krunker, make sure to check them out!
We are a limited company based in Leuven, Belgium, registered with the Belgian enterprise database under the number 0550.758.377.
Previous winners
Below are our winners from previous editions:
Kevin de Youngster from Ashesi University in Ghana (2018 edition)
Robert Jordan from Victoria University of Wellington in New Zealand (2017 edition)