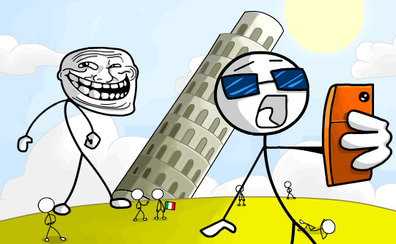 Use your computer to play Troll Adventures. Or try one of the games below!
The troll is going in an adventure that takes him to famous cities around the world. It seems fun to visit the leaning tower of Pisa in Italy or the Great Wall in China, but the troll is using every opportunity to troll you! The goal of this game is to not get trolled, but instead, troll him! You need to click the correct objects or sequences on the area to pass the level. Are you the one who gets trolled or the one who trolls? Have fun with Troll Adventures!
Controls
Use the left mouse button to interact with objects.