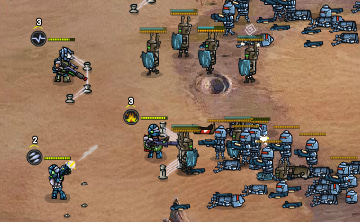 Use your computer to play Stellar Squad. Or try one of the games below!
Stellar Squad is an intense defense game in which you battle an army of robots! The robots are very hostile due to hackers. You must bring your squads to take them down and secure precious materials!
Game controls
This game uses the left and right mouse buttons.
Left click to do actions
0 to 9 number keys to use skill