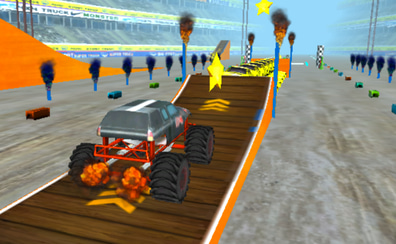 Use your computer to play Ultimate Stunts 3D. Or try one of the games below!
Ultimate Stunts 3D is a truck driving game that lets you perform countless stunts on different ramps. Get in your truck and start the engine. Earn bonus points by collecting all stars, landing perfectly, or stopping perfectly at the finish time. If you go quick enough, you can also earn points by completing the track within the bonus time! If you like it, make sure to check out some of
our other monster truck games
!
Controls
Use WASD to drive your monster truck. Use J, K, and L to do twists. They let you perform a Chopper, 360 Roll, and Twister respectively.