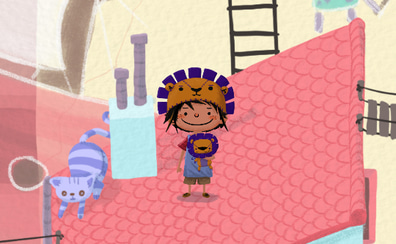 Use your computer to play Chalk Gardens. Or try one of the games below!
Chalk Gardens is an innovative game of imagination in which you play as small child lost in his own dreams and mind. He is wandering around on rooftops high in sky looking for a way to fix his broken doll in some way. In the skyline there are amazing creatures and unique beasts all created through the child's imagination.
Controls
Use WASD or arrow keys to move.