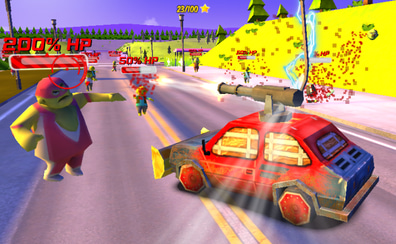 Use your computer to play Zombie Avenue. Or try one of the games below!
Zombie Avenue is a super fun free roam driving game in which the zombie apocalypse has taken over. You have decided to make a stand by kitting out your car with weapons and reinforcements and heading to the streets. Drive around town and wipe out any zombies in your path by running them over or shooting them down.
Controls
Use WASD to drive and space bar to use handbrake.