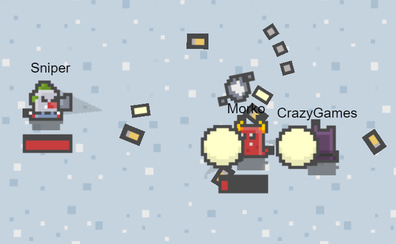 Use your computer to play Zombain.io. Or try one of the games below!
Zombain.io is an epic battle royale game with 2D graphics. To start the game, you control a character and are armed with just a revolver (it has unlimited ammo though).
Controls
Move your mouse to control the movement and hold the left mouse button to shoot (the character aims automatically).