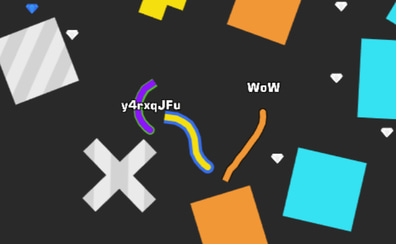 Use your computer to play Wire.io. Or try one of the games below!
Wire.io is a fun multiplayer game in which you must take control of your very own colored snake and attempt to conquer the battlefield. You must move through the map and collect different colored objects in order to increase in size and fill your power bar. There are two different classes of object – free and capture – you can collect the free objects straight away, but you must wait until your snake is in capture mode to collect the capture shapes.
Controls
Move your mouse to control the movement.