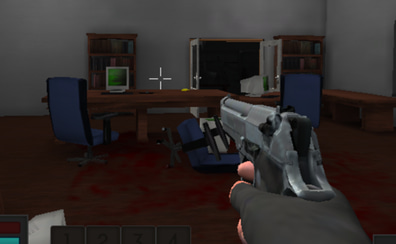 Use your computer to play The Forsaken Lab 3D 2. Or try one of the games below!
Escape from the building full of bloodthirsty zombies that are attacking you. Collect items along the way to open doors and to find your way out.
Controls
Move with the WASD-keys, use shift to run, space to jump, the E-key to change your weapon, the F-key to open a door/ search a box/ take an object/ do an action and use tab to check your inventory.