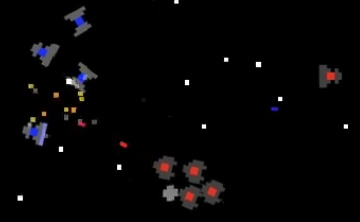 Use your computer to play Spatium Tactics. Or try one of the games below!
Spatium Tactics is a strategy game set in space. In the game you place armies of spaceships to attack enormous bosses and different enemy's spaceships. You are going to play as the blue team and the enemy is the red team. Before the battle, you can freely place any units across the map; each unit has its own strengths and weaknesses. The enemies' positions and quantities change in each level, so the key to winning the battles is using the right mix of units and tactical placements. Can you be the master strategist to defeat the enemy's fleets?
Developer
Spatium Tactics is developed by
Cyoses Realms
. If you like this game, make sure to check out his other games Reaper Features and Particle Effects.
Controls
Use the left mouse button to choose units and place them.