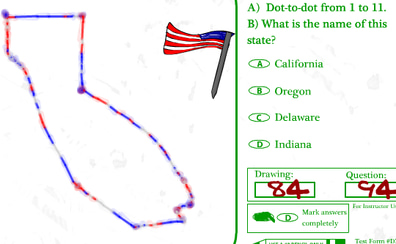 Use your computer to play Scribble States. Or try one of the games below!
Scribble States is a fun drawing game that combines elements of geography together with free-hand drawing skills. In this game you must attempt to draw various different United States as accurately as possible – you must draw the state outline using a series of connected dots – once you have joined the dots up, you must then guess the name of the state!
Controls
Hold left mouse button to draw.