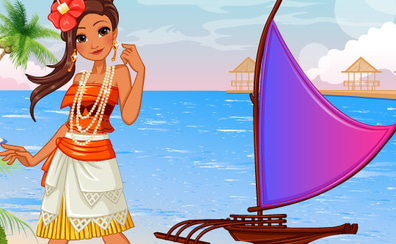 Use your computer to play Princess Moana's Ship. Or try one of the games below!
Princess Moana is on a sacred mission to find a mythical island. She needs your help to find the perfect outfit for her sailing journey. Choose a gorgeous hairstyle and decide whether she is going to wear a top with a skirt or a dress. After you have dressed her up, you need to build her ship. Saw wood, cut fabric, and put it all together to build an awesome ship for Princess Moana.
Use the left mouse button to choose an object.