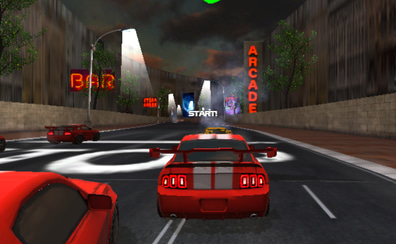 Use your computer to play Mad Gear Exclusive. Or try one of the games below!
Mad Gear Exclusive is a highly realistic, fast paced and entertaining racing game like no other! Purchase and race with one of 12 amazing racing cars and blow your opponents away on the streets. Earn cash from finishing and winning races and use it to purchase new cars or tune your car in the garage. Fine tune your transmission, engine, suspension, brakes, and nitro however you see fit and create the ultimate racing machine!
Do you have what it takes to win all the races and unlock all the cars or will you only crash and burn?