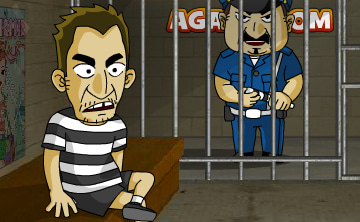 Use your computer to play Jailbreak Rush. Or try one of the games below!
Jailbreak Rush is a brilliant game of escape! You have been falsely imprisoned for a crime you did not commit and you want to escape to prove your innocence. In 14 days' time, you will be transported to a maximum security prison and your chance of escape will disappear! You have a list of items to aid your escape, and you must acquire them as quickly as possible using your reflexes and cunning.
Controls
Hold left mouse button to craft, release to stop.