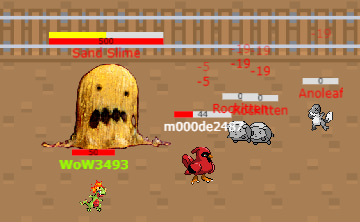 Use your computer to play Fakemon Club. Or try one of the games below!
Fakemon Club is a monster catcher and trainer game in which you will find monsters to train and battle in combat. If you love the classic
Pokemon games
then you will definitely love this game. You will become a trainer and capture monsters of different abilities to battle in combat.
Controls
WASD to move
V to open command menu
Left mouse button to interact
B to open shop
C to return to the trainer
P to pick-up an item
G to drop an item