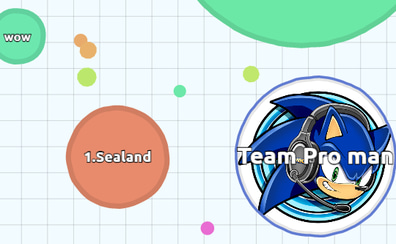 Use your computer to play Cell.sh. Or try one of the games below!
Cell.sh is a fun multiplayer survival game that is very similar to
Agar.io
. In the game you control a cell and must eat small dots or smaller players to gain mass. You can get inside a virus (green circle) to hide from other players. But beware, when your mass is larger then your cell is going to split. When pursuing other players, feed your cell forward. You can also play in different game modes. Don't forget to log in with Facebook or Google account to customize your cell's avatar. How big can you grow? Have fun!
Game controls
Use your mouse to move
W to feed
Space bar to split