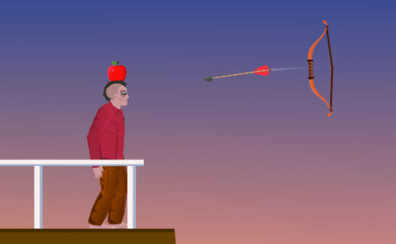 Use your computer to play Bow Mania. Or try one of the games below!
Bow Mania is an
archery game
with a twist. You need to target the apples above people's heads perfectly. If you hit the wrong part, then there will be a casualty and the game is over.
Controls
Drag left mouse button to aim, release to shoot.