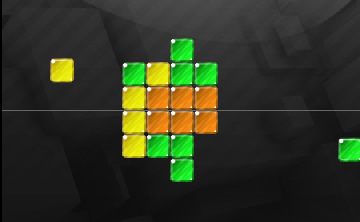 Use your computer to play Weirdtris. Or try one of the games below!
Ever wondered what the famous Tetris game would be like if there were gravity? You can find out in Weirdtris! There are 2 recurring blocks that move up and down which you can control and move to the stacked blocks in the middle. Each level has a different objective to be completed. In order to destroy same colored blocks, you need at least 3 of them in an adjacent position. Place the blocks carefully and try to get a bigger score. Can you beat all the levels? Have fun!
Controls
Use the left and right arrow keys to move the blocks.