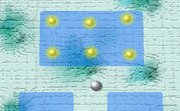 Tilt And Roll





Tilt the board to collect the pickups and get your marble to the exit. 20 levels and lots of bad guys!
Add this game to your website or blog
x - close
Note: this needs to be inserted as HTML code. If you are not sure how to do this, please contact us and we will assist you!