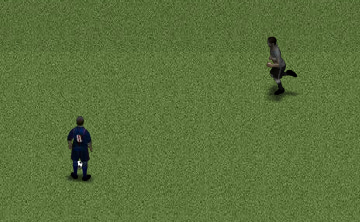 Use your computer to play Striker. Or try one of the games below!
Choose your favorite soccer player. Make your way past the defenders and score! If you are not able to score, you will lose one of your chances. You can also unlock special moves that can help you throughout the game. Have fun!
Controls
Use I to run forward, K to run back, J to run left, L to run right, and use SPACE to boost the speed of the player.