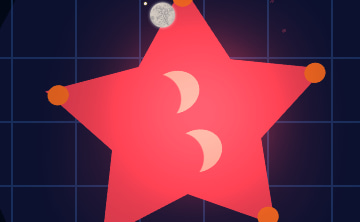 Use your computer to play Starflict.io. Or try one of the games below!
Starflict.io is a cool space battle game in which you must compete against other players to create the biggest star in the universe. You control a single star and must collect stardust to increase in mass. The stardust is scattered around the map and for each piece you collect your star increases in mass. The bigger you become, the greater your atomic mass - planets will become attracted to your gravitational field and you will gain bonuses.
Controls
Move your mouse to move the star.