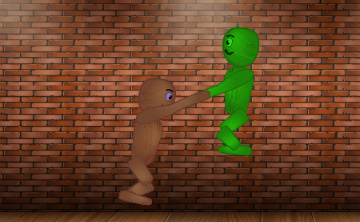 Use your computer to play Puppet Wrestling. Or try one of the games below!
Puppet Wrestling is a cool fighting game with fun gameplay, cool graphics and a unique twist on the wrestling genre. You control a wooden puppet, and you are connected to your opponent by your hands - one player uses the WAD keys to move, and the other uses the keyboard arrow keys.
Left player controls
Use W, A, and D.
Right player controls
Use up, left, and right arrow.