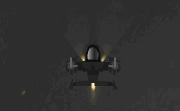 Use your computer to play Not Your War. Or try one of the games below!
Not Your War is an addictive science-fiction game in which you fly your own spaceship through waves of enemies. Get ready to fight the battle of your life!
Move your spaceship with WASD. Aim and shoot using your mouse.