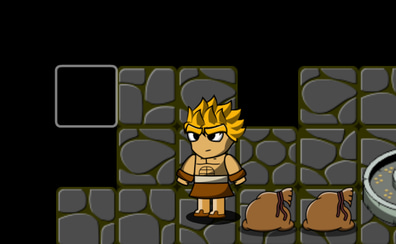 Use your computer to play Night At The Colosseum. Or try one of the games below!
Night At The Colosseum Adventure is a highly addicting, action packed, point and click adventure RPG game that puts you in the shoes of a gladiator in the colosseum!
Enter the deep, dangerous depths of the colosseum and fight your way through to the exit. Craft your weapons, armor and accessories with the ethereal materials that you collect from fallen enemies, treasure chests and barrels scattered throughout the level using a very in depth crafting system. Will you make it out of the colosseum or be forever trapped in the ethereal plane?