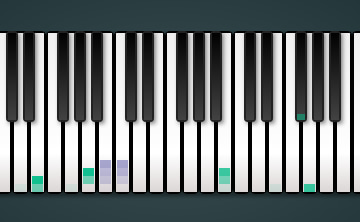 Use your computer to play Multiplayer Piano. Or try one of the games below!
Multiplayer Piano is a piano simulator that you can play with other people or on your own. This simulator has a high degree of accuracy and contains a full set of standard piano keys. When in a group room with other players you can work together to create music and there is a dedicated chat that allows users to communicate with each other to discuss ideas.
Controls
Use your mouse or keyboard to play the piano.