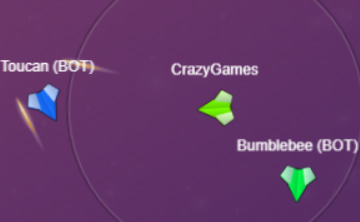 Use your computer to play Galaxystrife. Or try one of the games below!
Galaxystrife is a superb multiplayer shooter game based in space! The galaxy has been torn apart by war and you must control a giant spacecraft and vie for power against other players.
Controls
Controls are very simple. Just press left mouse button to shoot. Use the mouse to move. The spaceship follows the cursor. Put cursor inside circle around your ship to move slower and make sharper turns.