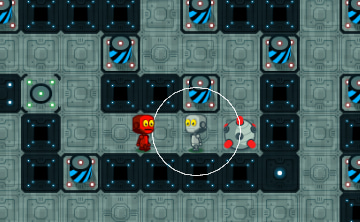 Use your computer to play Bombot.io. Or try one of the games below!
Bombotio is an epic multiplayer game with similarities to the poplar
Bomberman series
. In this game, you control a deadly robot and you must blast your enemies to pieces with your bombs. Use the D key to drop a bomb and use the 1-4 keys to switch between different types of bombs including remote bombs, mines and even an awesome atomic bomb!
Controls
Arrow keys to move
D to drop bomb
AS to change bomb
1 to drop a bomb
2 to drop remote bomb
3 to drop mine
4 to drop atomic bomb